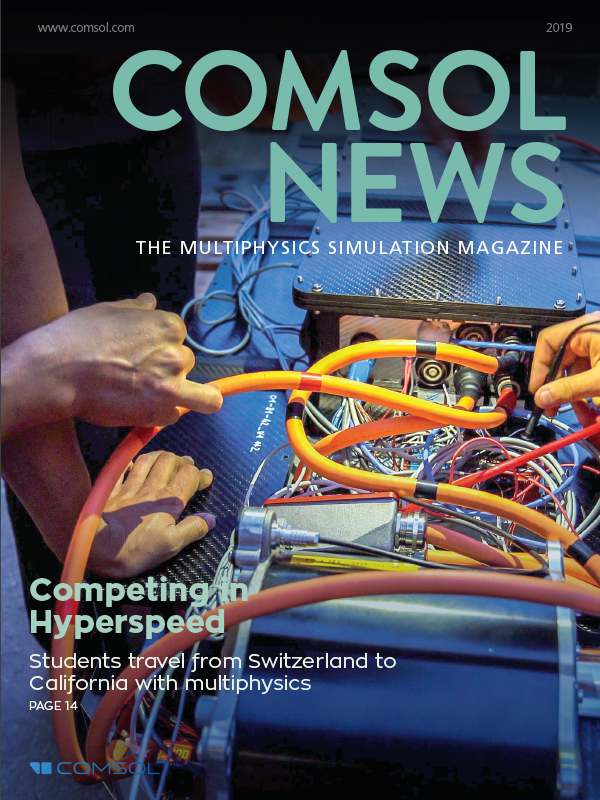 COMSOL News 2019
The latest edition of COMSOL News 2019 features case studies from engineers in a variety of industries to inspire your modeling and simulation work. Learn how these experts push the limits of technology using COMSOL Multiphysics® and COMSOL Server™ for innovative modeling, simulation, and application design. >"The flexible nature of COMSOL® makes it the most ...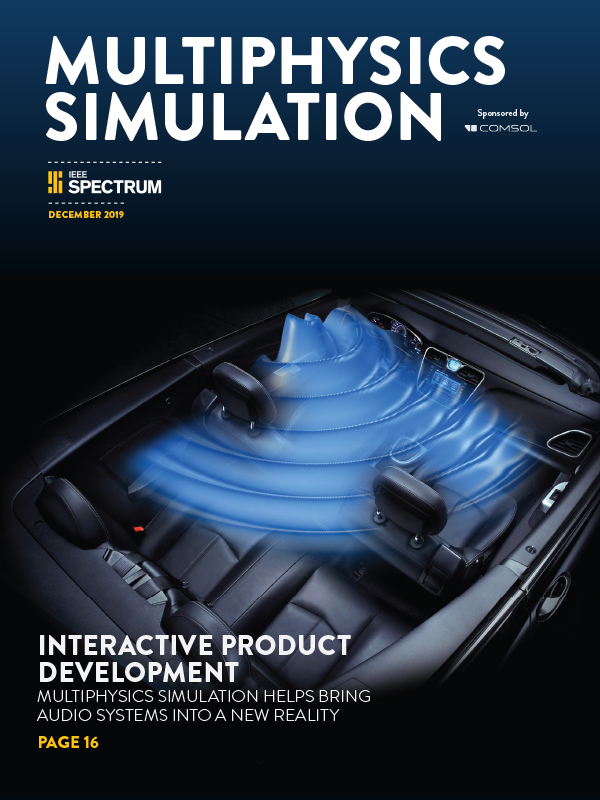 Multiphysics Simulation 2019: An IEEE Spectrum Insert
In Multiphysics Simulation 2019, get a firsthand look at how simulation is being used in new and innovative ...
Saiba Mais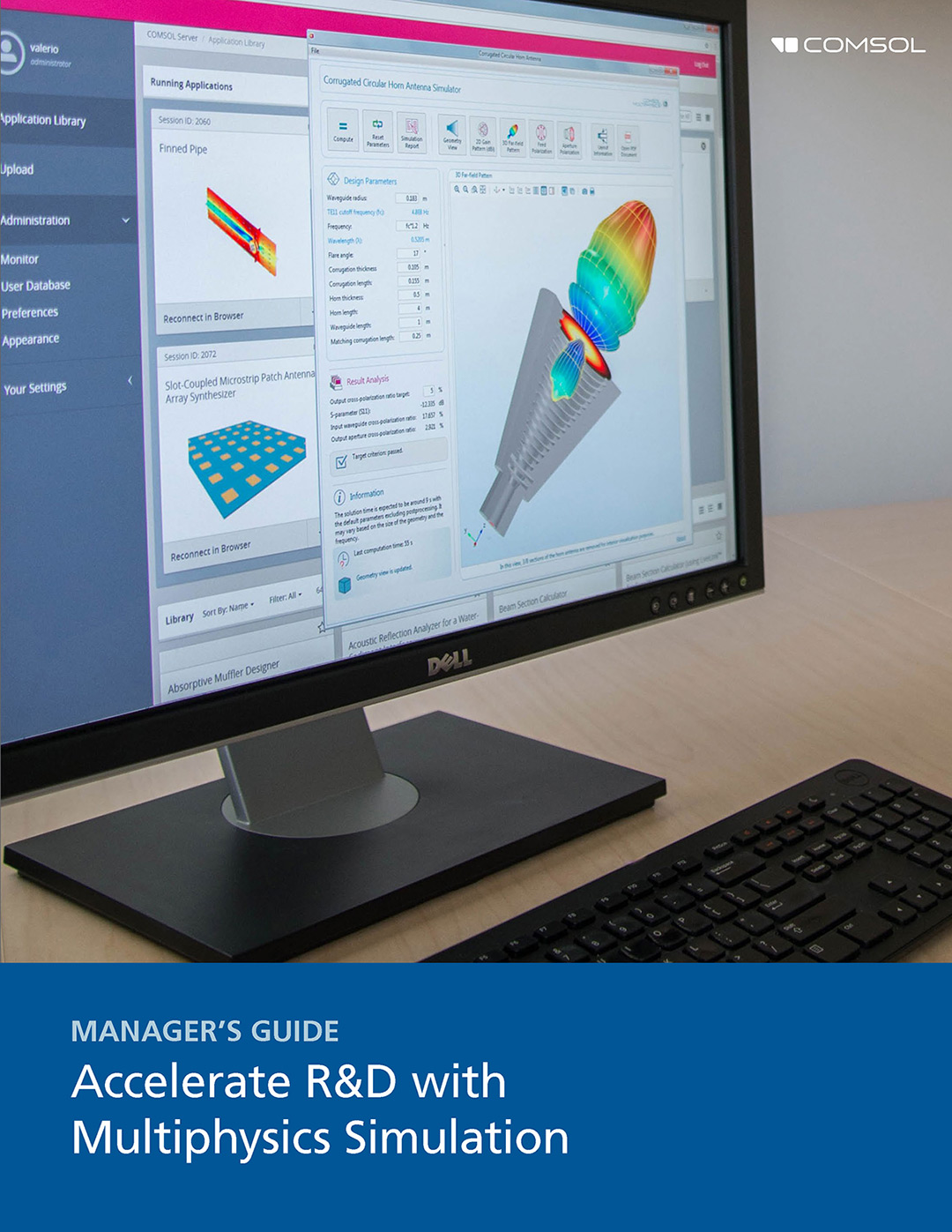 See How Managers Stay Ahead with Multiphysics Simulation
Help your organization stay ahead of the curve. The Manager's Guide features must-have information on how simulation ...
Saiba Mais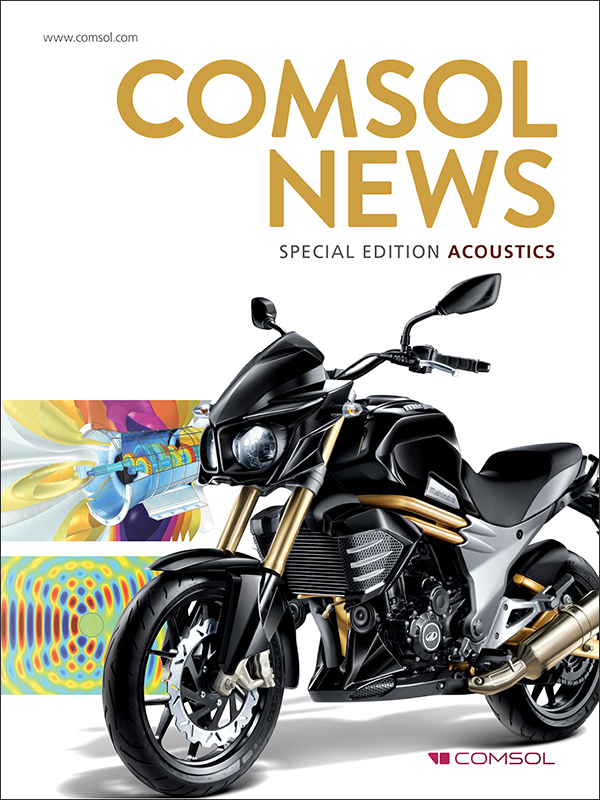 COMSOL News - Special Edition Acoustics
This special edition of COMSOL News celebrates designers, engineers, and researchers working in the field of ...
Saiba Mais
Histórias de sucesso
Veja detalhadamente os produtos que os usuários COMSOL estão criando em suas pesquisas lendo artigos sobre as últimas aplicações multifísicas inovadoras.
Documentação do Produto
Comece agora mesmo a conhecer o COMSOL. Consulte nossa documentação para saber como usar o programa com tutoriais passo-a-passo.
White Papers
Aqui você encontra white papers informativos e interessantes com base em áreas de aplicações específicas.
Literatura Sobre o Produto
Conheça os produtos COMSOL folhando o nosso catálogo de produtos. Encontre o produto certo para as suas necessidades de simulação, seja na área de eletromagnetismo, mecânica, escoamento ou química.
Apresentações de Usuários e Livros
Conheca o trabalho de colegas do mundo inteiro apresentados nas Conferências COMSOL.