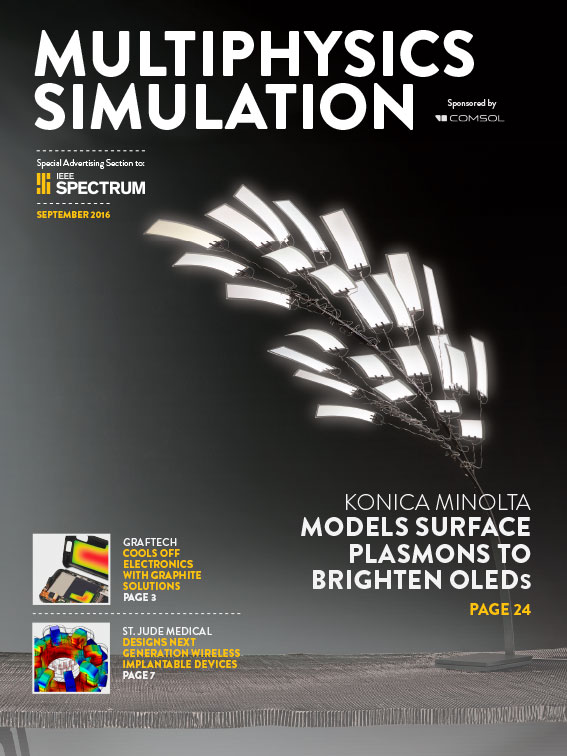 Multiphysics Simulation: An IEEE Spectrum Insert 2016
Industry experts explain how they harness COMSOL® software to create physics-based models to deliver on innovative product development in the latest edition of Multiphysics Simulation. Gain inspiration for your own development and research by reading about successful simulation-led product design. At companies such as GrafTech, researchers developed a detailed model of graphite heat spreaders ...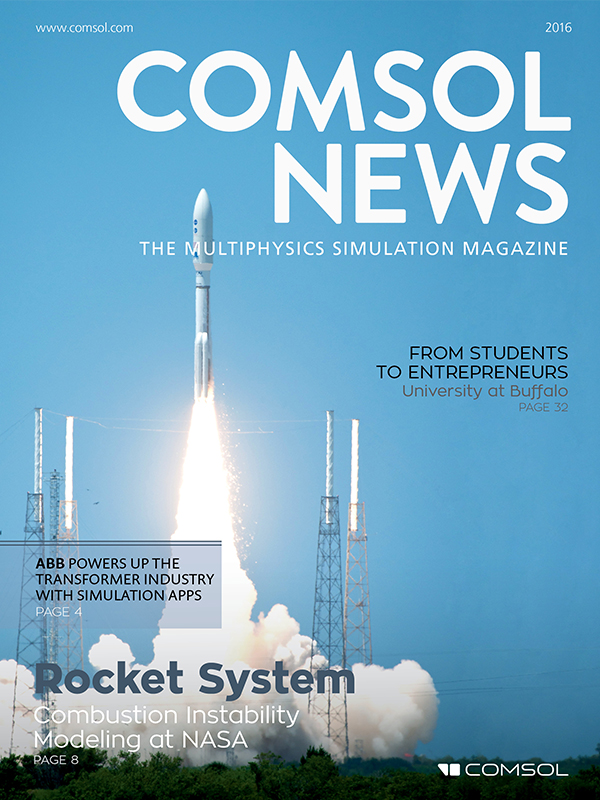 COMSOL News 2016
Engineers and designers across industries are using the powerful computational tools offered in the COMSOL ...
Saiba Mais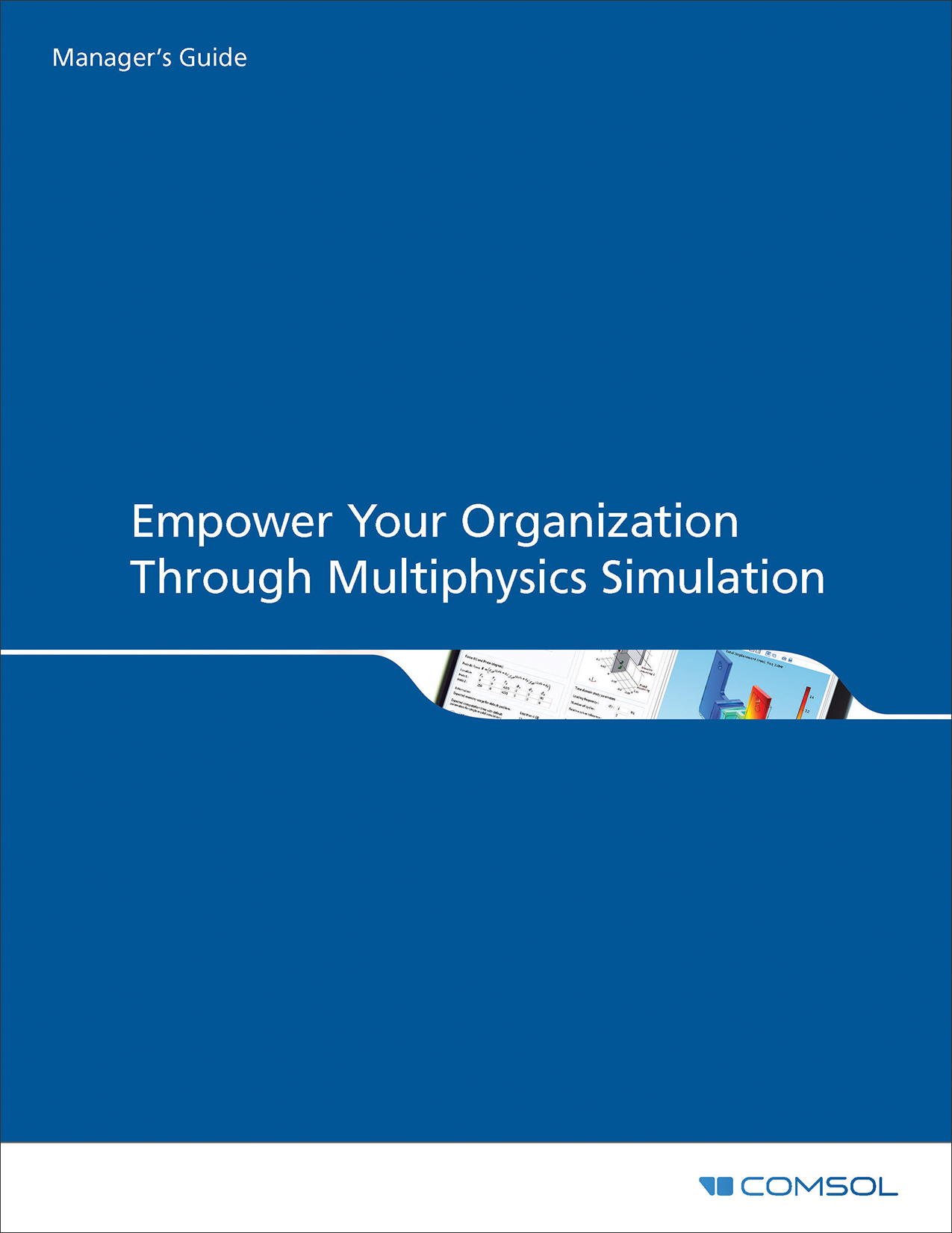 See How Managers Stay Ahead with Multiphysics Simulation
Help your organization stay ahead of the curve. The Manager's Guide features must-have information on how simulation ...
Saiba Mais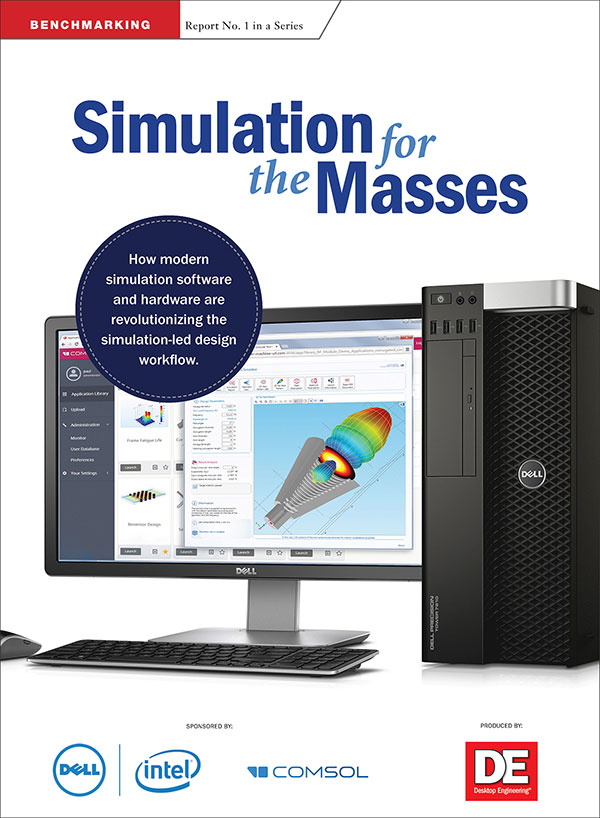 White Paper on Hardware and Simulation Software Advancements
In product design, simulation is valued as a viable alternative to traditional trial-and-error workflows. Dramatic ...
Saiba Mais
Aplicações Industriais
Navegue por vídeos, casos de usuários, modelos e recursos de multimídia que mostram como o COMSOL Multiphysics é utilizado em diversas áreas de aplicação.
Histórias de sucesso
Veja detalhadamente os produtos que os usuários COMSOL estão criando em suas pesquisas lendo artigos sobre as últimas aplicações multifísicas inovadoras.
Documentação do Produto
Comece agora mesmo a conhecer o COMSOL. Consulte nossa documentação para saber como usar o programa com tutoriais passo-a-passo.
White Papers
Aqui você encontra white papers informativos e interessantes com base em áreas de aplicações específicas.
Literatura Sobre o Produto
Conheça os produtos COMSOL folhando o nosso catálogo de produtos. Encontre o produto certo para as suas necessidades de simulação, seja na área de eletromagnetismo, mecânica, escoamento ou química.
Apresentações de Usuários e Livros
Conheca o trabalho de colegas do mundo inteiro apresentados nas Conferências COMSOL.