MVOID Technologies GmbH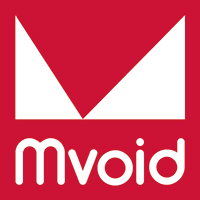 MVOID Technologies GmbH is a globally recognized, owner-operated consultant company specializing in virtual acoustics and sound design. Founded in Karlsruhe, Germany in 2011, our main focus is to virtually optimize the acoustic performance of systems and products early in the product-development stage. To accomplish this, we create a simple decision-making basis for improving products.
We use our expertise in modeling and simulation to generate multidisciplinary simulation solutions that combine auralization with a digital physics approach. With this knowledge, we develop guidelines for virtual acoustics and sound design.
Methodology and Product Suite
Our team provides multidisciplinary modeling for safe analysis. This enables us to continuously evaluate and enhance products and systems during the entire development process, while simultaneously validating acoustic properties. Thanks to our methodology, results from the concept phase are audible and pave the way for future development.
As for our product suite, we offer a variety of services throughout the product-design process, such as feasibility analysis as well as realizing and implementing sound design and virtual acoustics. Our customers include OEMs and partners of the international mobility industry.
Address and Contact Information
MVOID Group | MVOID Technologies GmbH
Am Wetterbach 2
76228 Karlsruhe
Germany
Phone: +49 721 7540762-0
Fax: +49 721 7540762-9
www.mvoid-group.com/