How You Can Leverage Multiphysics Training Courses
Whether you have little or no previous experience with COMSOL Multiphysics or are using the software but looking to gain expertise in a specific application area, one of our multiphysics training courses can be of great help.
Training Courses Held by Experts
Training courses are set up classroom style and are held by a modeling expert in the topic area. In our 2-day COMSOL Multiphysics Intensive Training courses you get to start at an intro level and are then guided through each modeling step. The combination of lecture, worked examples, and hands-on exercises is key to learning how to effectively solve problems with COMSOL Multiphysics.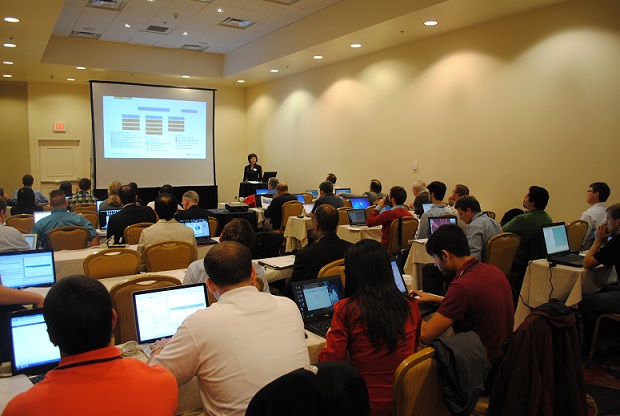 In addition to the 2-day intensive, there are many application-specific courses for you to take advantage of. Topics include Acoustics and Vibrations Analysis, Structural Mechanics, Batteries and Fuel Cells, Electrodeposition, CFD, and more.
New Training Series
This year in North America we are running a new Training Series. Download the PDF Course Brochure to find out more on that. We also offer many courses in other parts of the world. Register today and learn how to speed up your multiphysics modeling.
Training Courses by region:
---
---
|
© 2017 by COMSOL Inc. Todos diretos reservados