How Does Conjugate Heat Transfer Work?
COMSOL News contains two application briefs from our colleagues at AltaSim Technologies. The first has already been mentioned in this blog and interested many of the readers of this blog. This second story concerns Conjugate Heat Transfer.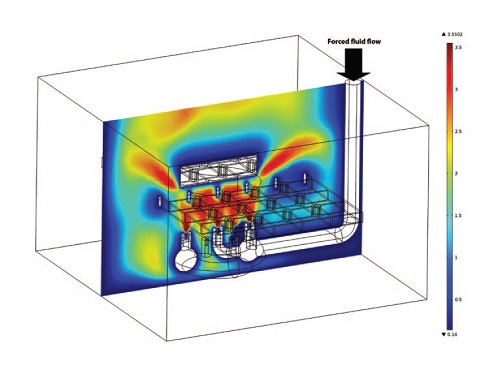 COMSOL has long collaborated with AltaSim and their latest four-day COMSOL Multiphysics Advanced Courses were both sell-outs. As our certified consultants, we have seen them work with a large range of different projects involving multiphysics modeling.
Here, they provide a description of the concept of Conjugate Heat Transfer, which shows up in many industrial processes, in particular quenching. This application brief, describes the simulation of conjugate heat transfer, with and without phase transformation, and then applies it to a 3D quenching model. The object is to produce a more regular distribution of heat extraction that leads to a more homogenous micro-structure, reducing residual stresses.
I highly recommend reading this brief from COMSOL News to find out more about Conjugate Heat Transfer.
---