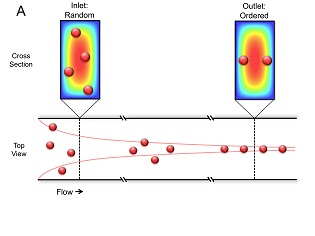 Suppose we have a rectangular microchannel containing a laminar flow with Reynolds number Re = 1. Next, let's randomly distribute suspended particles at the channel's inlet. Given that there are no external forces acting on these particles, you would intuitively expect that the particles would trace the fluid streamline. However, scientists from Massachusetts General Hospital (MGH) and Veryst Engineering would disagree, and their research findings suggest a completely different pattern than what would be expected. The researchers claim that depending […]
Read more
---
Our day-to-day lives are dependent on the safety of technical systems and processes. We blindly trust that reactor vessels withstand the test of time, that the train or ship we're on does not break down. These metal structures, in turn, rely on accurate welding processes. Here's where BAM Federal Institute for Materials Research and Testing comes into the picture. BAM researchers have been working on improving upon the high-power laser beam welding process in order to promote safer and more […]
Read more
---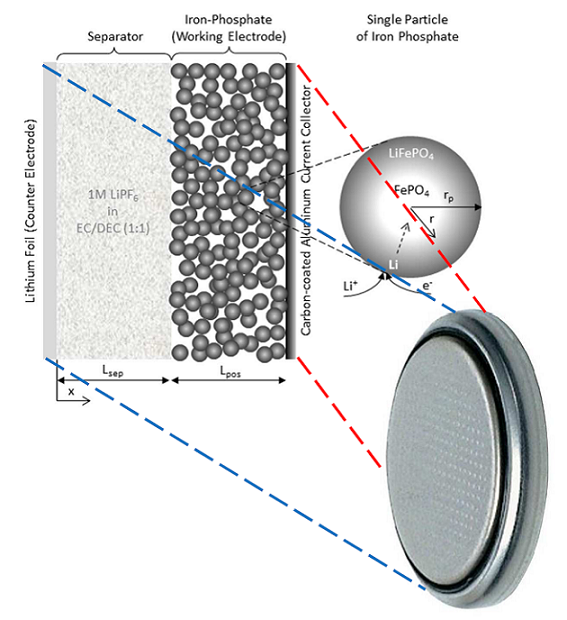 During my time as a PhD student, a blue "Chemical Landmark" plaque was fitted to the building a couple of hundred yards down the road from my lab. The plaque commemorates the achievements of the researchers who made the lithium-ion (Li-ion) battery viable. Whether or not you know about the electrochemistry of rechargeable lithium-ion batteries, you probably rely on one. We carry them around in our phones and laptops, and ride in cars and planes that use them for power. […]
Read more
---

Sharp is a powerhouse in the electronics industry, involved in televisions, liquid crystal displays, LED lighting systems, solar cells, multi-function business machines, and many other electronics-based products. One of a global network of Sharp R&D laboratories, Sharp Laboratories of Europe (located in Oxford, England), has been busy researching and developing LED lighting, display technology, microfluidic lab-on-a-chip, and energy systems for incorporation into Sharp's products.
Read more
---

If you roast a turkey for dinner and you need to check the temperature, the technology exists to find it. But what happens if the temperature is so hot that a consumer-grade thermometer, or any man-made device, really, would instantly melt and be destroyed? This might not be a common occurrence in your kitchen, but it is a real concern in blast furnaces, where temperatures can reach close to 1,500°C. Simply guessing is far from safe. Luckily, by simulating with […]
Read more
---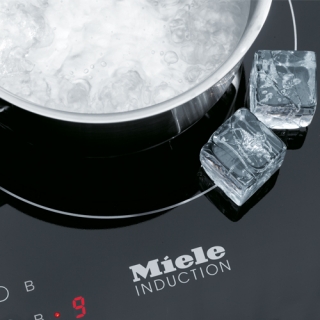 When I was little, I used to love spending the night at my grandparents' house, where I was allowed to watch TV, stay up late, and in the morning, help my grandmother make pancakes. The hardest part was always waiting for her old, slow electric burner to heat up — to my six-year-old self, it seemed to take hours for the burner to become hot enough after we'd finished mixing the batter. Luckily for me, and for other impatient chefs […]
Read more
---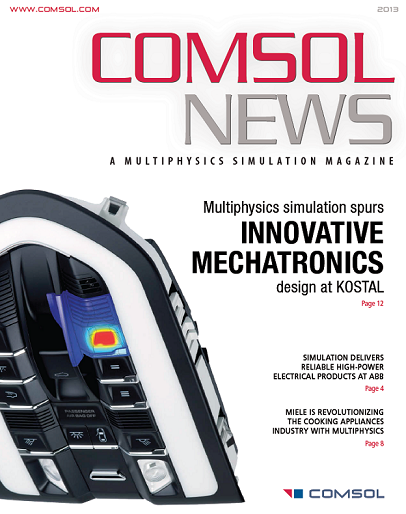 Multiphysics simulation is all around us, although everyone may not realize it. Simulation may be the last thing people consider when cooking breakfast on the stove, driving with their sun-roof open, or crossing a bridge, but behind these routine activities lies a team of engineers and researchers working to make it all possible — perhaps a team you're part of. I hear bits and pieces of the cool things COMSOL users are doing with the software from my colleagues around […]
Read more
---

This week we have the honor of having Professor Wolfgang Joppich as a guest blogger. As you may know, COMSOL Multiphysics provides great default solvers for all applications. For the interested user, it is good to know that you can optionally tune or completely change the solver settings. We strongly recommend that you read this blog posting to get an experts' perspective on the solver technologies offered by COMSOL. I am an avid reader of the COMSOL Blog and an […]
Read more
---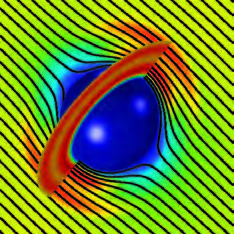 Metamaterials are a new and emerging technology with vast potential to reshape our views on what is and isn't possible in this physical world of ours. Unlocking the mysteries and overcoming the obstacles associated with metamaterials would lead to a host of technological advances once thought impossible by even the most imaginative of individuals. From making computer chips smaller and faster than the most advanced current ones, to protecting structures from earthquakes, to developing imaging technology that doesn't harm tissue […]
Read more
---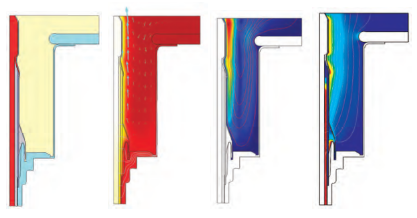 The electrical grid describes the network created for producing electricity, transmitting it and delivering it to the consumers. A "smart grid" is an electrical grid that gathers information on the suppliers and consumers automatically to improve efficiency and sustainability in the system. As the automated technology improves, the hardware that physically connects the electrical grid together must improve as well. This hardware, the "nuts and bolts" of the grid, is comprised of transformers, cable joints, terminations, bushings, and fault current […]
Read more
---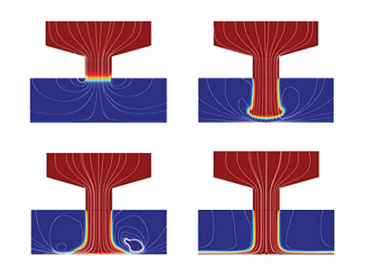 Ultra-precise optical components require blemish-free surfaces that often cannot be achieved by the machining processes that grind these components. Fluid jet polishing (FJP) is a new technology being developed by Zeeko Ltd to replace the hand polishing that was often required. With the help of COMSOL, Zeeko was able to create a product that polishes the optical components in only ten minutes instead of an entire day, and without waveforms.
Read more
---
Get new posts by email
---
Categories
---
Tags