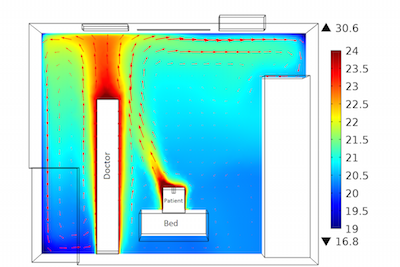 Healthcare-associated infections (HAI) affect millions of people around the globe. While the most common cause of HAI is direct contact with the source, airborne bacteria may also play a role in patient infections. To prevent airborne infection and make hospital clean rooms safer, it's important to design efficient ventilation systems. As an added benefit, efficient ventilation designs also lead to lower energy-related costs. The first step to a better design is CFD modeling.
Read more
---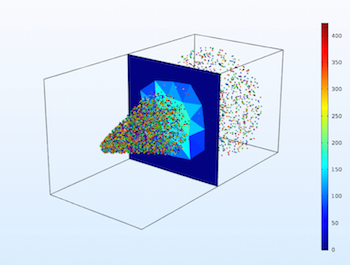 Many different tools are available for counting particles. Choosing the optimal method depends on the application; specifically, whether you want to use the number of counted particles in equations or during postprocessing. The Particle Tracing interfaces in COMSOL Multiphysics feature three main particle counting options. While these approaches are versatile enough to compute quantities such as charge density and momentum flux, our focus here will be computing the number of particles on a set of domains or boundaries.
Read more
---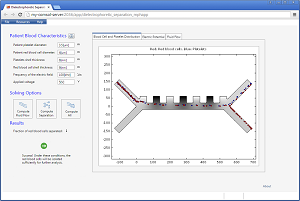 How can you use an electric field to control the movement of electrically neutral particles? This may sound impossible, but in this blog entry, we will see that the phenomenon of dielectrophoresis (DEP) can do the trick. We will learn how DEP can be applied to particle separation and demonstrate a very easy-to-use biomedical simulation app that is created with the Application Builder and run with COMSOL Server™.
Read more
---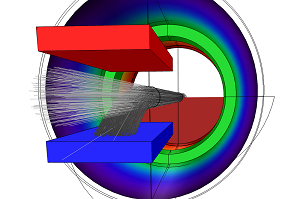 Charge exchange cells are often used as a way to obtain neutralized beams of energetic particles. In this blog post, we introduce a model of a simple charge exchange cell and analyze its neutralization efficiency.
Read more
---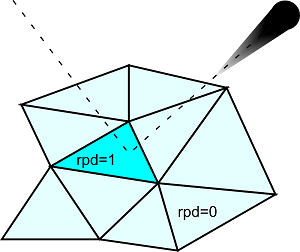 With the release of COMSOL Multiphysics version 5.0, the Particle Tracing Module now includes a series of features called Accumulators, which can be used to couple the results of a particle tracing simulation to other physics interfaces. The accumulated variables may represent any physical quantity and can be defined either within domains or on boundaries, making them extremely flexible. Here, I will explain the different types of accumulators and their applications in particle tracing and ray optics models.
Read more
---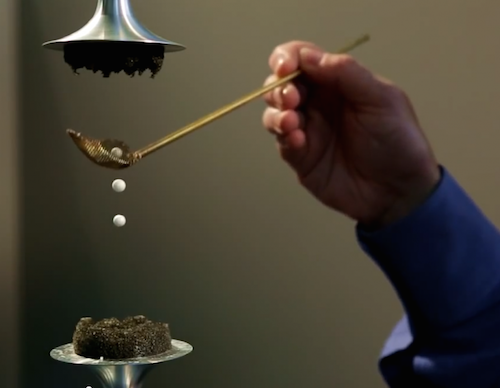 The need for a contaminant-free space to manufacture medicine has led scientists to try many creative new approaches to improve the process. At Argonne National Lab, creating a device that floats and rotates chemical compounds in thin air was just the answer they were looking for. It meant two important changes: the amount of each chemical necessary could be implemented very precisely and the risk of outside impurities disrupting the results was minimized.
Read more
---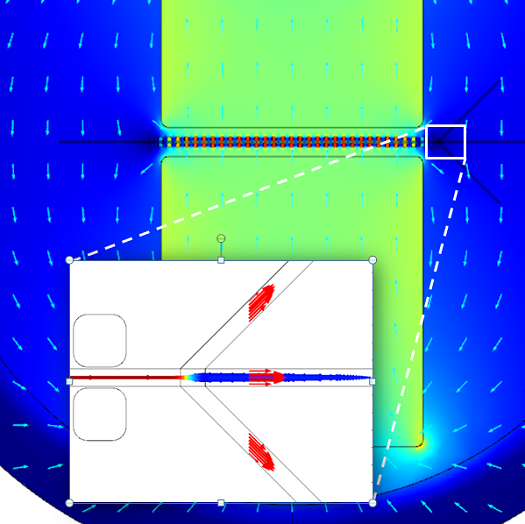 Before conducting certain blood sample analyses, researchers need to separate the red blood cell particles from the blood plasma. Using lab-on-a-chip (LOC) technology, red blood cell separation can be achieved via magnetophoresis, i.e. motion induced by magnetic fields. Since the magnetic permeability of the particles is different from the blood plasma, their trajectory can be controlled within the flow channel of the LOC device and thereby separated out from the fluid.
Read more
---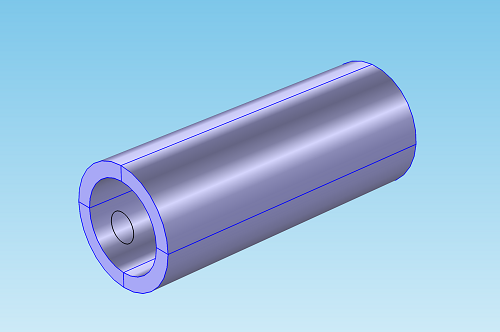 The trajectories of particles through fields can often be modeled using a one-way coupling between physics interfaces. In other words, we can first compute the fields, such as an electric field, magnetic field, or fluid velocity field, and then use these fields to exert forces on the particles using the Particle Tracing Module. If the number density of the particles is very large, however, the particles begin to noticeably perturb the fields around them, and a two-way coupling is needed […]
Read more
---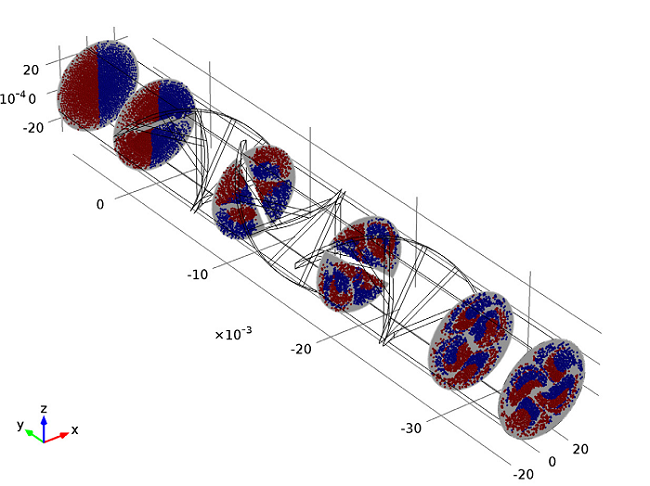 Laminar static mixers are used for the accurate mixing of fluids (both liquid and gas). Unlike a mixer containing moving blades, a static mixer contains twisted stationary blades that are positioned at different angles throughout the cylindrical flow channel of the mixer. When a fluid is pumped through the channel, the alternating directions of the cross-sectional blades cause the fluid to become mixed as it passes along the length of the channel. This mixing technique allows for precise control over […]
Read more
---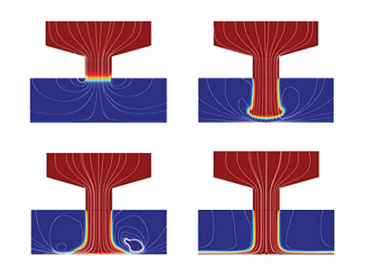 Ultra-precise optical components require blemish-free surfaces that often cannot be achieved by the machining processes that grind these components. Fluid jet polishing (FJP) is a new technology being developed by Zeeko Ltd to replace the hand polishing that was often required. With the help of COMSOL, Zeeko was able to create a product that polishes the optical components in only ten minutes instead of an entire day, and without waveforms.
Read more
---
A mixer that doesn't move may sound like an oxymoron, but it's not. Used in various chemical species transport applications, static mixers are inexpensive, accurate, and versatile. Still, there is always room for improvement. Optimizing the design of static mixers calls for computer modeling, but traditional CFD methods may not be the best way to model these mixers. How do these motionless mixers work and how can their performance be simulated?
Read more
---
Get new posts by email
---
Categories
---
Tags