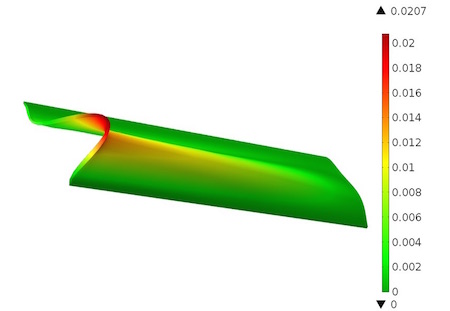 In an operating nuclear reactor, complex and highly coupled physical phenomena occur. Analyzing such phenomena within these devices by conducting physical experiments is often difficult and sometimes impossible. Simulation offers a simplified approach to studying and optimizing nuclear reactor designs, saving time, money, and other resources.
Read more
---

Do you drool at the very mention of chocolate? If so, you're a "chocoholic" like me, and Nestlé's Kit Kat® bar is one of my favorites. For 80 years, people around the globe have devoured this four-piece delight. To ensure every bar of chocolate produced has the same consistency, texture, and taste, the engineers at Nestlé's Product Technology Centre in York, UK (PTC York) are using simulation to optimize the Kit Kat® bar manufacturing process.
Read more
---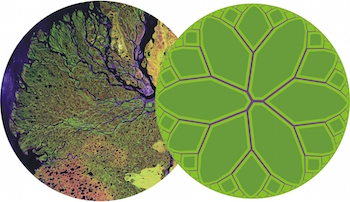 Previously on the blog, we introduced you to the constructal law, the law of physics that accounts for the natural tendency of designs to evolve freely over time to flow more easily. As research has been conducted to support this pattern of design evolution, an even greater phenomenon has come to light: Humans and technology are one species, evolving together.
Read more
---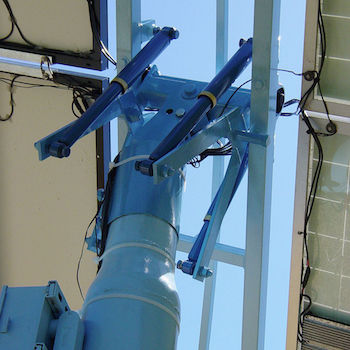 Fluid dampers have a range of uses, from stabilizing skyscrapers to controlling fluid flow in microflow devices. Through a process called viscous heating, these dampers are able to dissipate mechanical energy into heat. Too much heat can cause damage to the damper, so it's important to understand the viscous heating process when optimizing your fluid damper designs.
Read more
---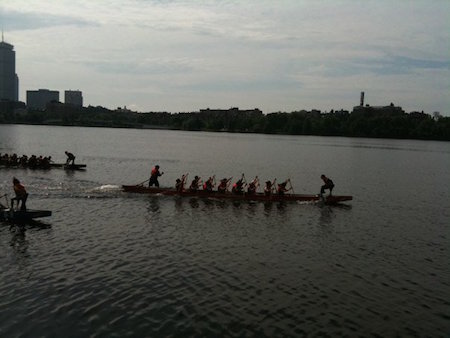 Good competitive paddling requires strength, timing, consistency, and teamwork. Initially, this may seem quite easy. Simply stick your paddle in the water and make the water go backward so that the boat moves forward. As it turns out, there are actually many different paddling strokes you can use depending on the situation.
Read more
---
Adjusting the focal length of a camera lens allows you to change your angle of view. Miniature lenses can achieve this change by using a method called electrowetting. Electrowetting involves changing the balance of forces at a contact point of a free surface and a solid by applying a voltage. However, focus is not obtained immediately due to oscillations in the free surface. Here, we investigate the optimal viscosity for critically damping the free surface when a voltage is applied.
Read more
---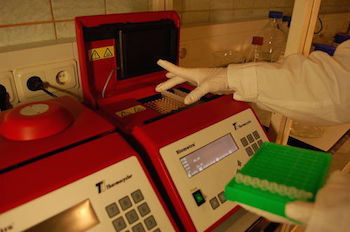 Polymerase chain reaction tests have many applications within medical and biological research. In the past, these tests have been performed within a laboratory setting due to their high power requirements and the slow speed at which results are delivered. Researchers at the University of California, Berkeley have developed a new LED-based polymerase chain reaction system that, with its simplicity and speed, could be used in point-of-care testing.
Read more
---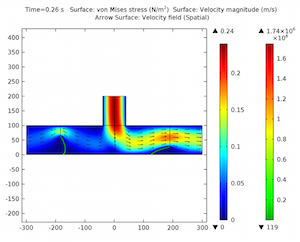 Microfluidic systems often rely on valveless pumps, as they are both gentle on the biological material and low in the risk of clogging. However, by design, this type of pump is not suitable for viscous fluids and systems with small length scales or low flow rates. To overcome this limitation, you can introduce a micropump mechanism that converts oscillatory fluid motion into a unidirectional net flow.
Read more
---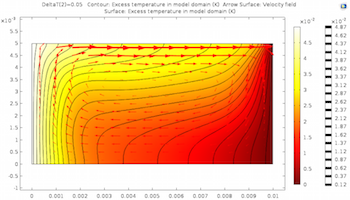 Previously on the blog, we introduced you to the tears of wine phenomenon and its cause — the Marangoni effect. This effect results from a gradient of surface tension at the interface between two phases. In situations where a surface gradient is temperature dependent, the Marangoni effect is referred to as Marangoni convection. Here, we will demonstrate how to analyze Marangoni convection in COMSOL Multiphysics and easily separate effects, such as gravity, in your simulations.
Read more
---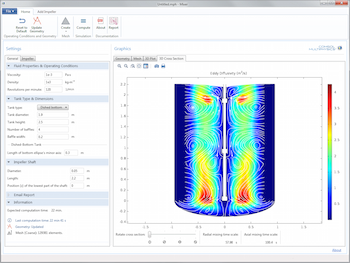 Since we released version 5.0 of the COMSOL Multiphysics® software, you have the ability to create simulation apps — either starting from scratch or with a demo app from the Application Library. Today, we'll introduce you to an app that can be used for understanding and optimizing mixer design and operation for a given fluid. The exemplified application models and simulates stirred tank mixers, which are used for reactors in the fine chemical, pharmaceutical, food, and consumer products industries.
Read more
---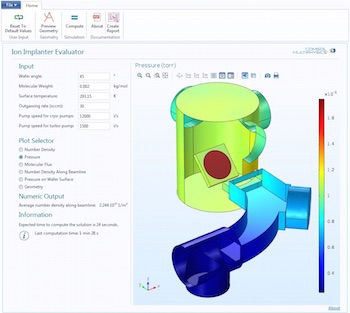 The semiconductor industry uses ion implanters to implant dopants into wafers. To optimize the design of these devices, engineers need to quickly and easily test a wide range of parameters. Simulation apps help streamline the design process of ion implanters by sharing the capabilities of a simple and fully customizable interface with colleagues who don't have a simulation background. Here, we introduce you to our Ion Implanter Evaluator demo app.
Read more
---
Get new posts by email
---
Categories
---
Tags