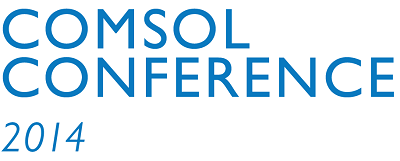 We're kicking off the new year right with the announcement of our COMSOL Conference 2014 tour dates and locations. This year marks the 10th annual COMSOL Conference and we have a lot of exciting things planned for you. Not only are we enhancing our program, but we have also added locations to the conference tour. Here's a look at what to expect and in what locations.
Read More
---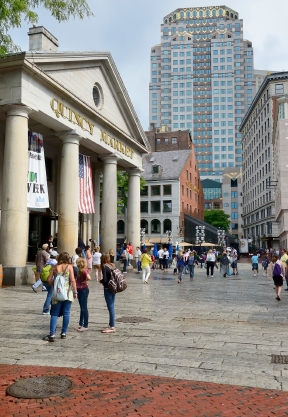 The COMSOL Conference makes three major stops across the globe annually in the United States, Europe, and India. The exact locations within these geographical areas are not chosen at random; they are top-traveled cities with lots to see and do while you're there. While the main focus of the event is (of course) to bring together multiphysics enthusiasts, we want to help make the most out of your visit as a whole. Here is your guide to the three major […]
Read More
---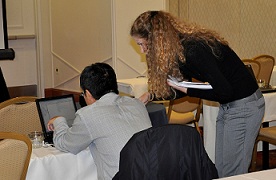 Advancing skills and learning to get the most out of modeling work is on the mind of many of our users. With technology moving at an aggressive rate, it's important to keep up and not fall behind. This is why many long-standing and new COMSOL users are choosing to attend multiphysics training courses. If your New Year's resolution is to become more productive on the job, you should consider registering for our multiphysics Training Courses.
Read More
---
The first week of May will be an exciting time at the COMSOL office in Burlington, MA as we are introducing three new application-specific training courses; Batteries & Fuel Cells, Electrodeposition, and Corrosion.
Read More
---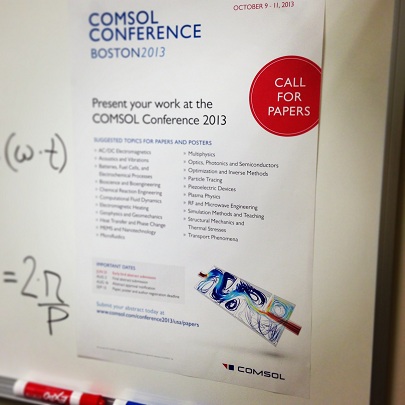 As many of you may know, we have officially announced the dates for the COMSOL Conference 2013. Did you also know that we are continuously sharing updates, deadline reminders, past published Conference User Presentations, and more through social media? Follow our social pages to make sure you have up-to-date information regarding the Conference (among other things) — don't forget to share this content with your friends and colleagues, too.
Read More
---
This past May we held a brand new series of chemical engineering training courses in Burlington, MA. The series featured our new Electrodeposition and Corrosion courses. These courses were paired up with our Batteries & Fuel Cells and popular 2-Day Intensive Training courses. In short, it was a week-long electrochemical extravaganza. This fall these courses are returning to Burlington.
Read More
---