When performing an analysis on small-scale audio equipment, such as hearing aids, cell phones, and microphones, the obvious physical phenomenon that's analyzed is pressure acoustics. However, there are other physics interactions that significantly affect these small devices, including electromechanical interactions and viscothermal losses. Most notably, thermoacoustics (the detailed modeling of acoustics including thermal conduction and viscous losses) is an often overlooked effect that can alter the results of a model. These effects are important in all devices with small length […]
Read more
---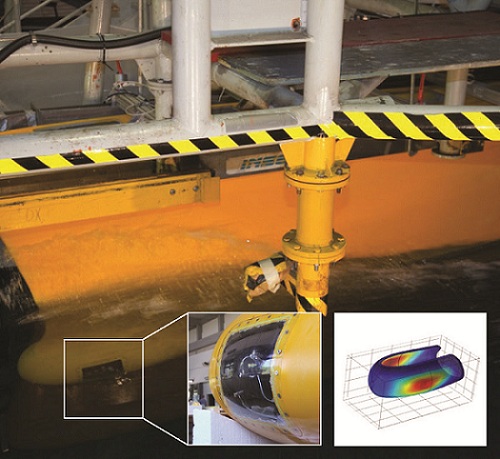 Starting the design process by testing on a small scale is often the best way to tackle issues affecting large objects, like a ship. Detailed in COMSOL News 2013, researchers at INSEAN, The Italian Ship Model Basin, used small-scale testing and then simulation to analyze the effect of placing a sonar system within the bulbous bow at the hull of a ship. Using a small-scale model of a bulbous bow, the researchers at INSEAN performed fluid-structure interaction experiments, and subsequently […]
Read more
---

Sharp is a powerhouse in the electronics industry, involved in televisions, liquid crystal displays, LED lighting systems, solar cells, multi-function business machines, and many other electronics-based products. One of a global network of Sharp R&D laboratories, Sharp Laboratories of Europe (located in Oxford, England), has been busy researching and developing LED lighting, display technology, microfluidic lab-on-a-chip, and energy systems for incorporation into Sharp's products.
Read more
---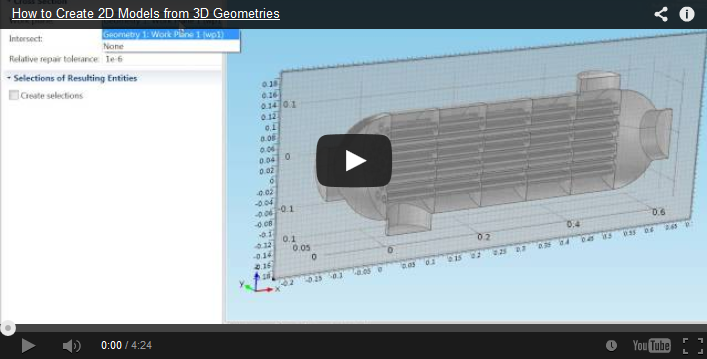 A while back, I blogged about a new feature made available in COMSOL Multiphysics 4.3b, the ability to create 2D models from the cross sections of 3D geometries. We are so excited for this new feature that we decided to make a video showing you how easy it is to use.
Read more
---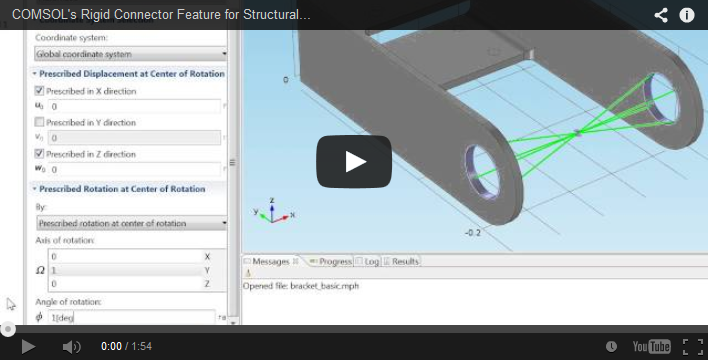 Continuing our structural mechanics tutorial blog series, we have created two more videos of different functionality existing in COMSOL's Structural Mechanics Module. The first post in the series introduced you to the Structural Mechanics Module via a linear elastic analysis of a bracket, and the following post included two supplemental videos for adding Initial Strain and Thermal Stress to the this model. Next up we have two more "mini-tutorials" — this time outlining the Rigid Connector feature and the Linear […]
Read more
---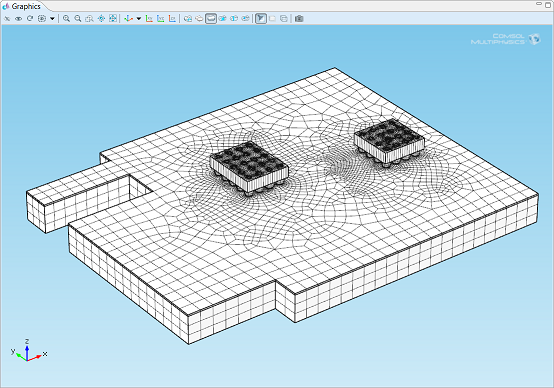 Swept meshing is a geometry discretization technique available in COMSOL Multiphysics for specific types of geometries, including thin geometries, geometries with bends, and models with little or no variation in a specific direction. A swept mesh starts at a source boundary and sweeps along to a specified destination boundary. In previous versions of COMSOL Multiphysics, the source and destination boundaries generally needed to be specified by the user. However, in the latest release, COMSOL Multiphysics version 4.3b, the swept mesh […]
Read more
---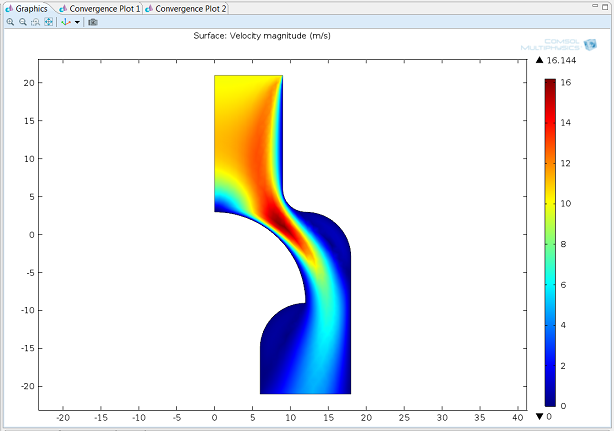 Our newest release, COMSOL Multiphysics version 4.3b, contains so many new modules and features, certain additions might get lost in the fray. One addition to the COMSOL Multiphysics base package we don't want you to miss is the ability to create 2D models from cross sections of 3D geometries. This easy-to-use feature allows engineers to simplify the model, gain understanding of and fine-tune parameters, and dramatically reduce simulation time.
Read more
---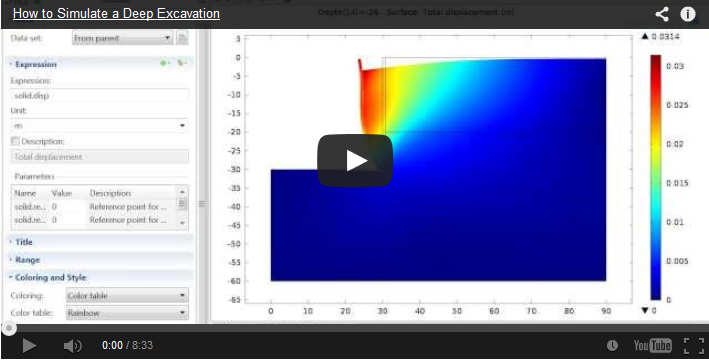 I will always remember a Geotechnical Engineering class I took during the pursuit of my Civil Engineering degree. It contained both the high and low points for that academic semester; the lab portion was a lot of fun, learning about (read: playing with) the different soils and clays existing in the state of Georgia. The final project, on the other hand, tasked us with designing a retaining wall to match certain specifications — a tough and lengthy assignment. A retaining […]
Read more
---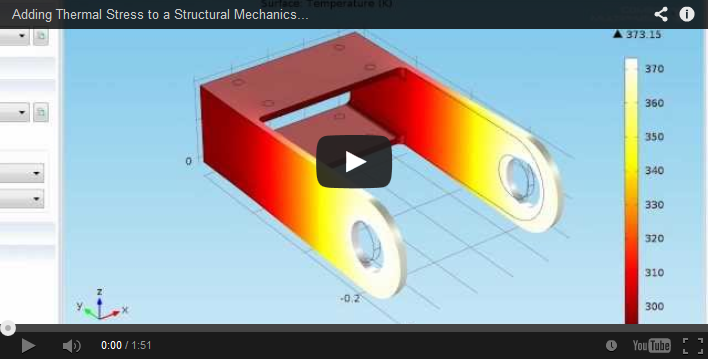 Back in January, I presented a video tutorial introducing the Structural Mechanics Module here on the blog. The video described the steps necessary to perform a static linear analysis on a bracket geometry. Now, to help you better understand the extra functionalities that exist within COMSOL Multiphysics and the Structural Mechanics Module, we are also creating additional tutorial videos of this bracket. The first two "mini-tutorials" to accompany the static linear analysis video focus on adding initial strain and thermal […]
Read more
---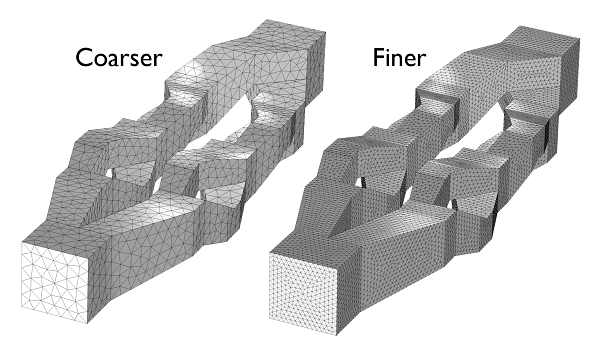 Online engineering magazines, like Design World and Desktop Engineering, are great for anyone out there interested in emerging technologies. I especially liked a few recent articles: two in Design World's "CAE Solutions" section and one in Desktop Engineering's simulation section, detailing a couple of major topics important to finite element analysis, or FEA. First there is meshing, the foundation of FEA software. Second, there is optimization, which is all about maximizing efficiency and improving results. The key for any production […]
Read more
---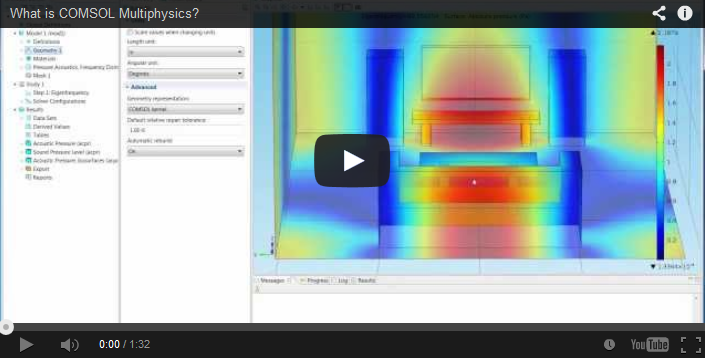 You may be wondering "What is COMSOL Multiphysics?" In short, COMSOL Multiphysics is a comprehensive simulation software environment for a wide array of applications, but structured and user-friendly for all to use. The best way to answer the question of what our software can do is to show you. This is why we have created a video that gives you a brief overview of the capabilities you can possess with the software in your hands.
Read more
---
Get new posts by email
---
Categories
---
Tags